ACCOUNTING | TAXATION | AUDITING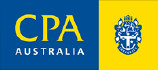 At C. Teunissen and Associates, our friendly staff are highly qualified and well trained and offer a full range of accounting services including but not limited to:
A little bit about us...
© Copyright C. Teunissen & Associates 2020 - Disclaimer Liability Limited by a scheme approved under Professional Standards Legislation
A.B.N. 80 216 391 371





C. Teunissen & Associates is a medium sized public accountancy practice which has been successfully servicing and advising businesses since 1969.

The practice is well positioned in the Norwood area and services and audits businesses from all regions of South Australia as well as interstate.

The staff at C. Teunissen & Associates pride themselves in providing friendly personalised service of high quality.

We aim to provide accounting, taxation and auditing services which have certain unique and superior service characteristics to that of our competitors.
> Taxation - Personal and Business

> Income tax return preparation

> Auditing

> Fringe Benefits Tax (FBT)

> Business Advice

> Marketing & business strategies

> Business planning & profit improvement

> Purchase or sale of a business or franchise

> Companies Trusts, Partnerships & Self Managed Superannuation Funds


Ph: (08) 8333 2933
Ph: (08) 8333 2933
CERTIFIED
PRACTISING
ACCOUNTANTS